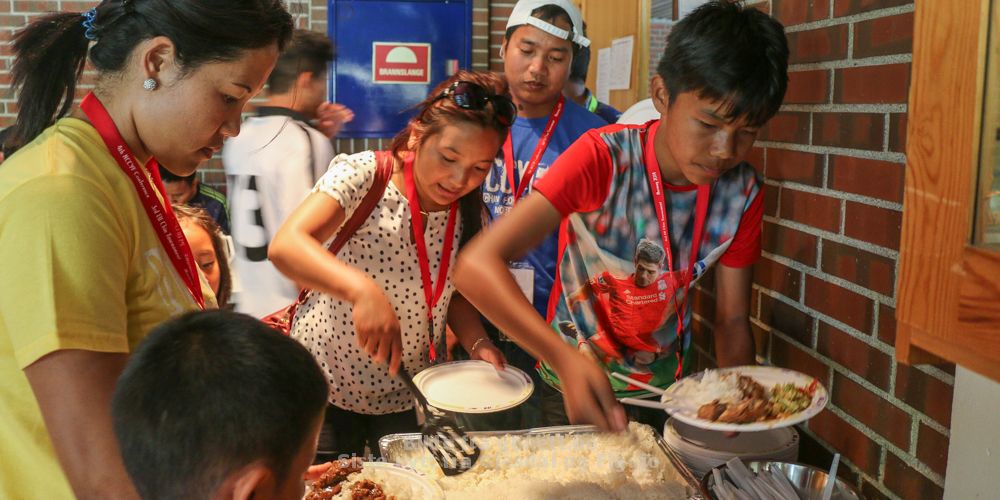 – Slik holder vi på tradisjonene våre
Nesten 500 burmesere bosatt i Norge og i andre europeiske land har deltatt på konferanse på Figgjo de siste dagene.
Siden lørdag har det vært stor aktivitet, både på fotballbanen, på parketten og i og utenfor Figgjohuset. Nesten fem hundre små og store deltakere fra Burma, eller Myanmar som landet også heter, har deltatt på fotball- og kulturfestivalen som arrangeres hvert tredje år.
– Her er chinfolk fra Burma samla for å delta på fotball- og volleyballturnering, for å være med på dans- og sangkonkurranse og for å treffe andre burmesere fra andre steder i Norge og i Europa, sier Peter Sang, som er leder i organisasjonen Chin community in Norway.
35-åringen, som har bodd i Sandnes de siste ti årene, er også medansvaret for det fire dager lange arrangementet.
– De første to dagene hadde vi bibelundervisning, og budskapet var enhet i kristendommen. De to siste dagene står fotball og volleyball og andre aktiviteter på programmet. Og så skal vi ha konsert, sier han.
Deltakerne overnatter blant annet på tribunen inne i hallen. Inne på kjøkkenet står store gryter fulle av oksekjøtt og grønnsaker. I kafeen og på gangen har ungdommer, barn og voksne benket seg rundt bordene for å innta dagens middag.
– Dette arrangementet er veldig viktig, ikke bare for å sosialisere og møte hverandre, men for å bevare vår kultur og våre tradisjoner og språket. Også det religiøse er viktig, sier han.
– Hvilke tradisjoner tenker du at det er viktig å ta vare på?
– Våre mattradisjoner, for eksempel. Et annet viktig tema er integrering, fordi vi må balansere to kulturer; én som vi har fra før og én som vi opplever her i Norge, svarer Sang.
Publisert: 29.07.2014 kl 10:45
Oppdatert: 29.07.2014 kl 10:56
Kilde: http://www.gbnett.no/ [NB: Du må ha aktivt avisaabonnement for å få tilgang til å lese artikkelen]