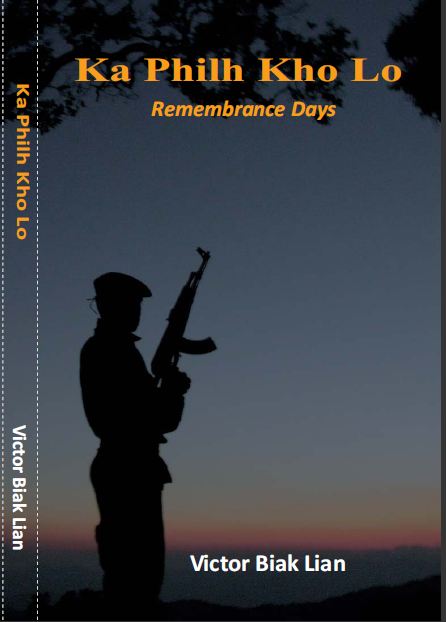 Victor Biak Lian ttialmi cauk " Ka philh kho lo" cu laica tein a chuak cang i, Asia ram hna ah cun careltu kut cungah a phan cang ti thawngtheih asi.
Hi cauk hi "Laica in ttialmi hna lak ah International Standard Book Number (ISBN) number a ngei hmasa pawl a si pinah, a luancia kum 20 hlei chung pumpak tonmi a tial nain, miphun pakhat nih kum 20 hlei chung kan tonmi kong fiangtein a langhtertu cauk a si" tiah USA, indiana ummi Lai Forum Moderator, Dr. Salai Ngun Cung Lian nih cauk review a ttialmi ah roca a ttial.
Cattialtu cu theihternak tuah tampi hau tiloin ramdang phan Chinmi tamdeuh nih theihmi pasal ttha asi. Burma ram huap in minung covo le democracy caah a rianttuannak theihpinak caah Norwegian Mission to the East buu nih minthatnak daihnak laksawng " Stephen Peace Prize" an rak pek. Tulio ah Euro Burma office zongah rian a ttuan cuahmah lio asi fawn.
http://www.norwaychin.no/?p=418 ah Pu Victor Biak Lian kong a tawinak in hi ti hin kan ttial.
"CHRO (Chin Human Right Organization), NRP (National Reconciliation Programme), ENC(Ethnic Nationalities Council) hna ah biapimi dirhmun in kum saupi a tuan cangmi kan Chin pasaltha Pu Victor Biak Lian, kum 45 cu, Norwegian Mission to the East timi Vawleicung Krifa pawl zalawnnak caah a tuan cuahmah mi buu pakhat nih October 6 ah Stefanus laksawng kan pek tiah thawngthanhnak an tuah. Victor Biak Lian cu anupi Pi Kuang Cin Par he fa pahnih an ngei i a tu hi Canada ram Ottawa khuapi ah khua a sami an si."
Cauk cu Europe lei zongah kuat asi cang i, July a zart 2 nak hrawngah cun, careltu hna kut cung a phan kho theo lai ti zumh asi Laica in ttialmi cauk pakhat asi lawng siloin Chinmi hna dothlennak ttuanbia le cawlcanghnak a langhtertu ro cauk pakhat asi caah kan i cawk cio ding asi tiah CCN nih fawrhfialnak tuah kan duh.